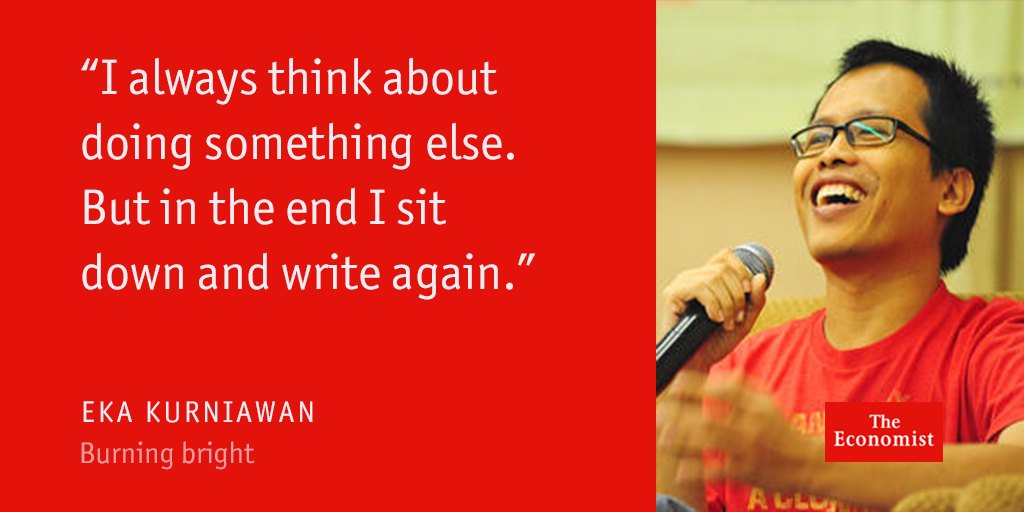 "If Mr Eka feels burdened by other people's expectations, he does not show it. Small, slight and bespectacled, with a thoughtful elfin manner and a ready grin, he looks perhaps half his age, and chats freely and easily, without any apparent writerly agony."
LOL. That's me, a profile by Jon Fasman from The Economist, "Burning Bright".
Archive
untuk membaca blog lama atau esai-esai saya.
Burning Bright, A Profile from The Enconomist